Student Activities
Who is ASHRAE?
You've done everything right – signed up for the right classes (and attended them!), studied for exams and packed your brain with all of the knowledge you need to get out there and score that dream job when you graduate.  So what's next?  Joining ASHRAE, of course – to become the future of your industry. The ASHRAE members of today are the young professionals who brought the HVAC&R industry into the exciting arena of sustainable design, net-zero-energy buildings and the ever-evolving standards that shape the future.  As an ASHRAE member, you will help take the HVAC&R industry to the next level.
What does ASHRAE do?
Our members share ideas, identify the need for and support research, and write the industry's standards related to energy efficiency, air quality, and refrigeration.  The result of these efforts is that engineers are better able to keep indoor environments safe, comfortable and productive while protecting and preserving the outdoors for generations to come, ensuring a sustainable world.  By joining, you gain access to the more than 54,000 members worldwide who have been where you are right now, and know how to help you get where you want to be in your career.
What do you get out of ASHRAE?
Scholarships – engineering and engineering technology students are eligible for both Society and chapter-level scholarships.
Networking opportunities – the Florida West Coast Chapter is comprised of your local industry leaders and we meet monthly.
Discounts on publications you can use in your coursework and throughout your professional life.
Complimentary registration to ASHRAE Annual and Winter Conferences where you can share experiences with other members and meet potential employers.
Monthly chapter technical programs hosted by leaders in the industry allow you to take the latest industry technology back to your classmates and professors.
The annual Student Design Project Competition offers an opportunity to apply your classroom knowledge of practical design to a real project.
The Senior Undergraduate Project Grant Program awards funds colleges and universities worldwide to promote the study and teaching of HVAC&R, encouraging undergraduate students to pursue related careers.
Grants-in-Aid offer opportunity for graduate students to continue their education in the HVAC&R industry.
How to join?
Student Membership Application
Smart Start Membership Application
Scholarship Applications
ASHRAE Society Scholarship Application
To apply online, go to https://xp20.ashrae.org/secure/scholarshipapplication/society/index.php, or download the application form below:
ASHRAE Society Scholarship Application
ASHRAE Local Scholarship Application
Local ASHRAE FWC Scholarship Application
Want more information?

USF Student Section
 ASHRAE Florida West Coast Chapter Student Activities Chair


Christopher Martinez
813-562-7308
University of South Florida ASHRAE Student Section Faculty Advisor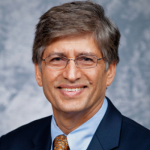 Dr. D. Yogi Goswami
Distinguished University Professor, Chemical Engineering
Office: ENB118
813-974-0956
Email: goswami@eng.usf.edu
---